【推荐】宠物英语作文合集十篇
  在学习、工作乃至生活中,大家一定都接触过作文吧,写作文可以锻炼我们的独处习惯,让自己的心静下来,思考自己未来的方向。作文的注意事项有许多,你确定会写吗?以下是小编为大家收集的宠物英语作文10篇,仅供参考,大家一起来看看吧。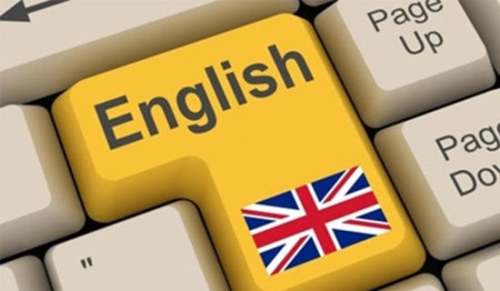 宠物英语作文 篇1
  in my opinion, raising pets in the school is not good.there are some reasons.school is the place for learning. if having pets in the school, the pets will certainly attract the attention of the students when the strudents are having classes.in addition, the pets should be kept by someone to make them healthy and clean, which will raise the cost of the management. however, i am surely in support of raising pets in one`s home.
宠物英语作文 篇2
  Recently we have had a heated discussion on whether people should keep pets at home in cities. Some students think it's a good idea to keep pets because many old people who live alone at home can get some comforts from pets. Besides, getting along well with animals will make our life interesting. On the contrary the other students are against the idea. In their opinion if too many people keep pets at home, it's bad for the environment. What is worse, pets may make too much noise and even attack people.
  I like animals, so I don't think it's bad to keep pets at home. But we must take some measures to prevent them from polluting our environment.
宠物英语作文 篇3
  I have a very beautiful cat.Its colour is white or yellow .its name is Haahua .Ithink it is my favourite cat .she likes sleep playing with the bell .she love ratting meat ,Though it is a kind of animals ,I treat it as my friend .sometime I give her some fish or pork to eat .When she sees the fool she begin to cry miao miao .As if she is very hungry and thirsty .Wherever I amwalk she follws me .
  我有一个很漂亮的猫。它的颜色是白色或黄色的。它的名字是阿花。我认为它是我最喜欢的猫。她喜欢玩钟睡觉。她爱老鼠肉,虽然它是一种动物,我把它当作我的朋友。我给她吃一些鱼肉或猪肉。傻子当她看到她开始哭苗苗。如果她又饿又渴。无论我欺负她追我。
  How happy I am !How nice my friend is !I love her more and more .
  太高兴了!我的朋友多好啊!我越来越爱她。
宠物英语作文 篇4
  Recently, three owls appeared suddenly on our campus。 They made me think of my pet from childhood。 When I was little, we had an owl at home。 It was small, gray, and had two big eyes。 We liked it very much。 Every time I went home, it greeted me by making "goo—goo" sounds。 We always played with it and talked to it。 It would blink its eyes just like it understood what we were saying。 It was like my best friend。 But when the weather became colder, we forgot to keep it warm, and it died。 It made us sad for a long time, and it also taught me how important it is to take care of animals。
宠物英语作文 篇5
  My grandmother has a pet. It's a cat. It's small and white and it has two big eyes and a pink nose. Its tail is long and soft. It likes playing with balls, sleeping and eating chocolates. My cousin and I often play with it. It has four children. They are small but very beautiful. The mother cat loves its children and its children love it, too. The cats are very lovely. We all like them.
  我的奶奶有一个宠物。它是一只猫。它很小它是白色的,它有一双大眼睛和一个粉红色的鼻子。它的尾巴又长又软。它喜欢玩球,睡觉和吃巧克力。我的表弟和我经常和它一起玩。它有四个孩子。他们很小但很漂亮。猫妈妈爱孩子,孩子们也喜欢它。猫很可爱。我们都喜欢他们。
宠物英语作文 篇6
  "Ticktock , ticktock ." The time is riding a train without stopping at any station . I know it is no use to cry over spilt milk . Everything has changed . I cannot turn back the the hands of the clock neither can the God . Yet , I still wish that I managed to go back to the sweet moment when my Lucky was still there ……
  My friends and parents felt very confuse , why I named my pet dog as "Lucky" although the common names for puppy are "Snow" , "Blacky" and so on which named after their colours . The one and only reason I named it as Lucky was because it brought me a lot of fortune and happiness in my life . They could be regarded as uncountable , memorable and everlasting photographs in my mind that would not be erased .
  I still remember , the first impression of Lucky when I met it . Lucky was a stray dog that lived in a garbage dump with hunger . The emptiness in its stomach had shown its pitiness much like the feeling of missing an imperative thing in life . Out of my conscience , I decided to adopt it . I was a teenager who studied abroad . At that time , the existence of Lucky had made my day in America . Although Lucky was a dog , it always lent me its ears to listen to my trouble . It had efficiently decreased my stress and spurred my sagging spirits . This would always express my bottled-up feelings and make me look at life optimistically .
  Leading to overseas study , I was alone without the accompaniment of my parents . The days passed , without noticing , Lucky had become a pal in my life . Lucky would cheer me up by showing its hilarity . Lucky was the one who stayed by my side when I faced difficulty . To me , Lucky is my family , is a part of my life . Although it was a dog , it managed to understand my feelings whether I was on cloud nine or I was eating my heart out when I have teething problems in studies .
  The sweet moments I had been together with Lucky passed rapidly. Lucky was dead in a terrible accident . Lucky was knocked down by a drunk driver who was speeding on the road . I watched the tragedy happening in front of my eyes . I was there at the scene , I watched the accident but I could not do anything n. It was too late to lend it a hand .Sorry , Lucky . The moment when it drew its last breath is still there, stuck in my mind until now , like it just happened yesterday . I was lacking of time to send it to veterinarian .
  As saying goes "Death is a part of life", I still have to continue my life , have to pass through the obstacles that block my way to success . I cannot give up easily after the death of Lucky although I have to used about two years to let go of Lucky . And yet , I trust , this is one of the hurdles that given by God so I have to live happily without its presence and I believe I can do it . My eyes naturally welled up with tears when this line plays in my mind.
  Lucky, I am an irresponsible owner . If I can predict the tragedy , I swear I would not let you to get out of my house so that you would not face this tragedy . However , to wallow in regret will only take away all the wonderful memories I have of Lucky . I am not sure whether I wholeheartedly believe in the concept of heaven but I really hope there is one so lucky may rest in peace .
  Sorry Lucky . I wish to be your owner in future , my sweet , cute Lucky .
宠物英语作文 篇7
  Dear Lily:
  I think you had better feed a hamster,the trediest kind of pet these days is the small hamster。 People like them because they are quiet and clean。 I have a hamster named Tom,it's very cute and easy to take care of,and it's cheaper than rabbits or cats,so I bought it。 She's my best company,because she reads books and litens to music with me every night。However,life with a hamster isn't always perfect,she sometimes noisy at night ,she love sleep all day,too。 So,sometimes she is very boring! How do you think?
宠物英语作文 篇8
  我的宠物是一条可爱的狗。它的名字是"点点" 。因为有很多黑的圆圈在它的皮肤上。"点点" 是非常友好的。许多孩子喜欢和它玩。他的喜爱食物是肉骨头。 他的喜爱玩具是玩偶。" 点点" 喜欢非常跑。它跑得非常快速并且它有一个女朋友。它的名字"娜娜" 。它的皮肤也有很多黑圈子。我非常喜欢我的宠物。这是一只好宠物!!
  My pet is a lovely dog.Its name is "dian dian".because there are a lot of black circle on its skin.the "dian dian" is very friendly.Many childen like play with him.His favourite food is meat bones. His favourite toy is a doll. 'dian dian ' likes to run very much.It can run very fast and it has a girl friend.its name "na na".there are a lot of black circle on its skin,too.I like my pet very much.It is a good pet!!
宠物英语作文 篇9
  My Turtle
  Hi! Good friends. My name is Susie. I'm ten years old. This is my pet. It's a turtle. He is also ten years old. His name is Sandwich. He eats ten small fishes every day .
  Look at him! He has a beautiful shell and two small eyes. He also has a long tail.
  Now my turtle wants to have a little sister. They can play, sleep and walk together. Now, Mr Sandwich, please reach out your hand and say "Bye-bye." My friends,please call me. My telephone number is one two three four five.
  【参考译文】
  我的.乌龟
  你好!好朋友。我叫苏茜。我十岁。这是我的宠物。这是一只乌龟。他也是十岁。他的名字叫三明治。他每天吃十条小鱼。
  看看他!他有一个漂亮的贝壳和两只小眼睛。他还有一条长长的尾巴。
  现在我的乌龟想要一个小妹妹。他们可以一起玩耍,一起睡觉,一起散步。现在,Sandwich先生,请伸出你的手说"再见"我的朋友们,请叫我。我的电话号码是一二三四五。
宠物英语作文 篇10
  Pet Raising
  饲养宠物
  Nowadays, with the improvement of the people's living standard, some people form a habit of raising small or domestic animals as pets. Some raise small dogs or cats as their pets while others raise various birds or fishes as their pets.
  如今,随着人们生活水平的提高,有些人形成饲养小的动物或者家禽作为宠物的一个习惯。有些人养小狗或猫作为宠物而有些人则饲养各种鸟类和鱼类为他们的宠物。
  However, some people object to the idea of raising animals as pets. To them, animals have their own right to live a natural life like human beings. On the other hand, the way people raise animals as pets have a negative influence on the surroundings ,for example, dogs' chasing people on the street and so on. What's more, some animals will transmit some diseases.
  然而,一些人反对饲养动物为宠物。对他们来说,动物们就像人类一样,有过自然生活的权利。另一方面,人们养宠物对环境有负面影响,例如,狗在街上追赶人等。更重要的是,有些动物会传播疾病。
  In my opinion, I do not like the idea to raise animals at pets. We should not deprive them of their natural right. In this way, we will live in a peaceful world in harmony with the other living creatures.
  在我看来,我不赞成。我们不能剥夺他们的自然生活的权利。在这种方式中,我们将与其他生物生活在一个和平的和谐世界。
【【推荐】宠物英语作文合集十篇】相关文章:
【推荐】宠物英语作文汇总7篇12-21
【推荐】宠物英语作文汇编6篇11-30
【推荐】英语作文合集十篇01-12
实用的宠物英语作文合集6篇01-06
宠物英语作文400字合集8篇12-12
【推荐】爱好英语作文合集十篇01-15
【推荐】春节英语作文合集十篇01-07
【推荐】高三英语作文合集十篇03-15
【热门】宠物英语作文锦集八篇01-28