夏天的英语作文十篇
  在日常生活或是工作学习中,大家都经常接触到作文吧,作文根据体裁的不同可以分为记叙文、说明文、应用文、议论文。那么一般作文是怎么写的呢?下面是小编帮大家整理的夏天的英语作文10篇,希望能够帮助到大家。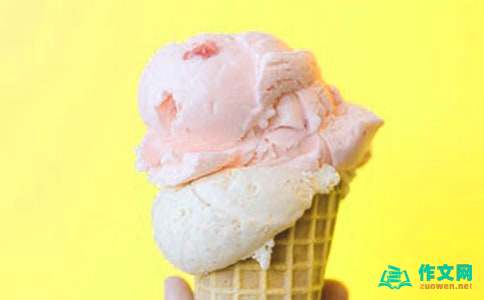 夏天的英语作文 篇1
  Summer is a hot season.
  Early in the morning, the hot sun baked the earth, not a cloud in the sky, there is no trace of wind, the trees will be in the blues, lazily stood there. Although the summer is very hot, but the fruits of many, I enter a garden, there is a grape fragrance first into my nose, I quickly went to the grape's frame, there are many kinds of grape, have black, red, green, purple, a string of it be like! Then a hint of peach can't help to float up, I went to the peach trees, peach pink dolphin like a lantern, still rosy, exudes a charming fragrance, let a person see the slobber waterfalls three thousand feet. I went to see the brightly coloured in watermelon watermelon there, big and round and full, if cut with a knife, then with his black and red flesh flesh, eat that delicious sweet watermelon, people lead a person to endless aftertastes.
  There is a Lotus Pond in the orchard, the pool open open lotus lotus contests, like a lamp lamp stand gracefully erect in early puberty, some like a little girl, a gust of wind blowing, they are like the rise and dance in a happy mood in the breeze, a blossoming lotus leaf like an umbrella, the leaves are you next to me, I suffer you, dense, the pond covered with no trace of the gap looks like a green sea, beautiful!
  I love summer, this beautiful season!
  夏天是一个烈日炎炎的季节。
  清晨,火辣辣的太阳炙烤着大地,天空中没有一朵云,没有一丝风,树木都无精打采的,懒洋洋地站在那里。夏天虽然很热,但成熟的果子很多,我进入一个果园,就有一股葡萄的清香先钻进我的鼻子里,我连忙跑到葡萄国架下看,上面有许多各种各样的葡萄,有黑的,红的,绿的,紫的,一串串真惹人喜欢!接着一股淡淡的桃子味不由自主地飘了过来,我又跑到桃子树下,一颗颗桃子像一个粉红的灯笼,还白里透红的,散发出迷人的`香气,让人看了口水飞流直下三千尺。我又跑到西瓜地里去看那儿花花绿绿的西瓜,又大又圆又饱满,如果用刀切开,那就露出他那黑子红瓤的果肉,吃下那香甜可口的西瓜,令人回味无穷。
  在果园里有一口荷花池,池时开放的荷花争奇斗艳,开放的荷花像一盏盏宝莲灯,有的含苞待放像一个个亭亭玉立的小姑娘,一阵风吹过,他们就像在微风中翩翩起舞,一朵朵荷叶像一把把雨伞,荷叶们你挨着我,我挨着你,密密麻麻的,把整个池塘遮得没有一丝缝隙看起来就像一片绿色的海洋,好美呀!
  我喜欢夏天,这迷人的季节!
夏天的英语作文 篇2
  When Spring came, she found the earth cold and bare, but she soon changed all that, and by the time Summer arrives, the world is a very different place. It is a green world now, green leaves on the trees, green grass in the fields, green plants crowding in the hedges and flowers opening everywhere.
  夏天伴着它那温暖的明媚阳光而来,使我们想起了各种美好的事情:在农村的度假,野餐活动,还有那翻晒干草时节的聚会……
  The days are long and the nights are short, for the sun gets up early and goes to bed late in sunny June. It is one of the best and brightest months in the year. Birds sing from sunrise till long after sunset.
  白天长了,夜晚短了;在明媚的六月里,太阳早早起床,很晚才入睡。这是一年里最美好最有生机的一个月。鸟儿从太阳升起一直唱到太阳落山以后才停息。
  As night falls, one after another the birds stop their singing, and after a few last sleepy sounds, put their heads under their wings to rest for an hour or two before beginning again. They do not all sleep, however. When other birds are silent, comes a soft cry, then, after a few moments, another, louder this time; and soon the nightingal pouring out his wonderful song.
  Not only at night does the nightingale sing. On almost every warm day in early June, the little brown bird sings away in the roads and woods, but, as all the other birds are also singing at the same time, we do not notice his voice so much. It is at night, when he has the field all to himself, that we hear the nightingale at his best.
  当别的鸟儿静下来之后,传来一阵柔和的叫声;再过一会,声音大了起来,很快,夜莺尽情地唱起它那奇妙的歌。
夏天的英语作文 篇3
  Huang Xinyu
  Summer arrived, a lot of people played to the outside. Summer is very hot, everybody wears very few dress, besides fool ability can wear a lot of dresses. Summer can swim, eat ice-lolly and bathe cold water to wait.
  For instance, a few days ago very hot, I ate a few ice-lolly and a few ice to stimulate drench. Eat so that my mouth resembles iced mouth.
  For instance, very hot yesterday, and I went cinema. I gave kubla khah, after coming home, I bathed, after be being washed, I feel very cool. Next I slept.
  I love summer!
  Judge: It is to like summer really, ability can be written so sentiently.
夏天的英语作文 篇4
  Prospective students can get a taste of campus life during the summer months by spending a day or evening at Penn State New Kensington.
  During the Spend a Summer Day and Spend a Summer Evening events in June, July, and August, participants can meet staff and current students, and find out all they need to know about admissions, financial aid and student life. Opportunities to tour the campus are available and a free lunch and entertainment are provided. The first Spend a Summer Day program is a weekend event slated from 9:30 a.m. to 12:30 p.m. on Saturday, June 20. Adult learners who can't make it during the day due to work commitments may spend a summer evening on campus from 6:30-9:00 p.m. on Thursday, July 30.
  The final Spend a Summer Day is a weekday event, set from 9:30 a.m. to 12:30 p.m. on Thursday, Aug. 6.
  未来的学生可以通过在宾夕法尼亚州立大学的新肯辛顿度过一天或一晚来品尝夏季校园生活。
  在暑假期间,在六月,七月和八月期间,参加一个暑期活动,参加者可以会见工作人员和现在的学生,了解他们需要知道的关于招生,经济援助和学生生活的知识。提供参观校园的机会,提供免费的午餐和娱乐。第一次花一个夏天的计划是一个周末活动定于上午9:30至12:30星期六,6月20日。成人学习者不能在一天的工作承诺将度过一个夏天的晚上在校园里从星期四下午6:30-9:00,7月30日。
  最后一个夏天的一天是一个周日活动,从上午9:30到星期四下午12:30,8月6日。
夏天的英语作文 篇5
  When July comes, it is the hottest time of the whole summer. Many of my friends have chosen to travel to the cool place, so as to avoid the stuffy air. As for me, I don't like to travel in this hot weather. I just want to stay indoors and enjoy the quiet moment.
  I like to sit near the window, watching outside scenery. Sometimes I will read some books, enjoy the novel and make myself lost in the fiction world. The things I like to do most is to find a coffee shop and then choose a table that is near the window, so that I can see all the situation. I will bring my computer and then play the computer for the whole afternoon. It is what I like to do in the summer. I enjoy it.
夏天的英语作文 篇6
  Deng Xiaozhong
  Summer arrived, I with respect to too impatient to wait eat ice cream and travel, bathe cold water. Summer is very hot, I do not eat 10 ice cream one day to be able to be heated up dead by summer. Our teacher takes stone to give us today, we do 9 idiom. I and yellow Xin eaves, Li Yan a group, I and yellow Xin eaves did a lot of idiom, li Yan was done very few, we a group finish the first times 9 idiom, I am very happy today, I like summer.
  Judge: The language is clear and coherent.
夏天的英语作文 篇7
  Unit1 Where did you go on vacation
  假设你的
  名字叫小明。你很喜欢旅游,你和家人去年夏天去了长城。请以"The visit to the Great Wall" 为题,写一篇不少于80词的英语短文。
  The visit to the Great Wall
  My name is Xiaoming and I like traveling very much. Last summar, I went to the Great Wall with my family.
  It was fine that day. We went there by bus early in the morning. When we got there, there were many other visitors there. when my family and I went onto the Great Wall, we saw beautiful scenery(风景). We all were amazed(惊讶的) by how beautiful it was. We took quite a few photos there.
  We had a good time there. The time flew by, and soon we had to go back. I was tired after traveling, but I really enjoyed visiting the Great Wall!
  Unit2 How often do you exercise
  你的生活和饮食习惯健康吗?请以"My Lifestyle"为题写一篇短文来介绍你的生活饮食习惯。词数:80左右。
  My Lifestyle
  Let me tell you a little about my lifestyle. I often eat fruit and vegetables. Apples and oranges are my favorites. I love junk food, too, and I eat it three or four times a week. I sleep less than seven hours ever day. I often feel sleepy. I brush my teeth once a day. I run in the morning, and play ping-pong after school. In my free time, I enjoy surfing the Internet. On weekends, I often go to the movies with my friends.
  I think I'm kind of unhealthy. I shouldn't eat too much junk food. I'll try to have a balanced diet and sleep more. I should brush my teeth twice a day. I hope I can have a better lifestyle.
  Unit3 I'm more outgoing than my sister
  请以"My best friend"为题写一篇介绍你的朋友的短文。短文要运用课文所学的有关句式,把你的朋友和你的长相(包括身高、头发、眼睛等)、体格(包括强壮强度等)、性格(开朗、文静等)、学习情况等方面进行比较。词数80左右。
  My best friend
  My best friend is Li Ming. We are in the same class. He is as old as me, but he is taller and stronger than me. Both of us have black eyes and
  black hair, but his hair is shorter than mine. As for hobbies, we have something in common in some ways. I like the friends who have the same hobbies with me. Both of us like sports. We often exercises together
  after school. But he is more outgoing and better at sports than me.
  Besides, collecting stamps is our same hobby, too. We often exchange our stamps with each other. About the learning, I think I'm a little smarter than him.Most of my subjects are better than his, so I often help him with his study.
  Unit 5 Do you want to watch a game show
  谈谈你常看或最喜欢看的电视节目或电影,以及你的一些感想。词数:80左右。
  My favorite TV program
  My favorite TV program is Animal World. It's very interesting and exciting. There I learn a lot kinds of animals. Some people think some animals are dangerous. They may hurt us humans. We can kill them. I can't stand the idea. Each animal has its reason to live on the earth. They are important for the world. They keep a balance. If somebody breaks it, we humans may not be able to live on the earth.
  Unit6 I'm going to study computer science.
  寒假即将来临,请根据以下提示写一篇短文,谈谈你的寒假计划。
  (1) 好好休息和放松;
  (2) 读书,因为读书既能开阔我的视野,还能学到很多知识;
  (3) 陪父母聊天,帮他们做家务;
  (4) 参加社会活动,认识更多的人。
  要求:(1)词数:80左右;(2)可围绕主题作适当发挥。参考词汇:knowledge知识social activities 社会活动
  My winter vacation
  The winter vacation is coming. I'm going to do what I want to do.
  First, I'm going to have a good rest and relax. I will read some good books. Reading books is useful because it can help me get more knowledge. It can open up my eyes to the world. Next, I'm going to spend more time talking with my parents. I will also try my best to help them do some housework. Then, I'm going to take part in social activities (社会活动)so that I can know more people.
  What do you think of my vacationI hope you will have a happy winter vacation.
  Unit 7 Will people have robots
  以"The life in the future"为题写一篇文章,按下列提示完成。
  1.想象一下未来生活会是什么样子;
  2.具体介绍一下未来的生活:很多事情都由电脑和机器人完成。例如:料理家务、购物、看病,孩子们通过网络把课堂搬到家里,人们可以
  活到200岁等;
  3.为了未来的生活,我们现在应该努力学习,实现理想。 80词左右。
  The life in the future
  What do you think the life in the future will be like
  Every family will have computers and robots. Computers will help us know a lot all over the world. Robots will help us do most of the housework. They can help us do some cleaning, cooking or washing. We can do some shopping and see a doctor without going out. Students can study at home on computers. People will live to be 200 years old because of the better medical care.
  Our life will be better and better. For this, we should study hard. I believe we'll be able to do this.
  Unit 8 How do you make a banana milk shake
  根据所给材料和提示语,写一篇短文描述怎么制作牛肉三明治。 Ingredients:2 pieces of bread; 1 spoon of cheese; 1 green pepper; 1 onion; some mushrooms(蘑菇);2 pieces of beef;2 spoons of relish
  要求:80词左右
  Do you know to make the beef sandwichNow, let me tell you.
  First, put a spoon of cheese on a piece of bread. Then cut up a green pepper and an onion. Add these to the bread. Next, put some mushrooms and 2 pieces of beef on the bread. Put two spoons of relish on the beef. Finally, the other piece of bread on the top.
  Now you can enjoy it. It's very delicious.
  Unit 9 Can you come to my party
  你是Mike,你去Marry 家,想问问她去不去参加你的生日聚会,但是她不在家,你给她留了便条。任务:请你用英语给Marry写一个50词左右的便条。内容包括:
  1、 明天是我的生日,你会参加我的生日聚会吗?聚会晚上6:30开始;
  2、 我的家人、朋友及同学都会来,你可以见到他们;
  3、 如果你来,就打电话给我,我希望你能来。
  Dear Marry,
  I'm Mike. Tomorrow is my birthday, I want to invite you to take part in my birthday, can you come tomorrowThe party will begin at half past six in the evening. My parents, friends and classmates will come, you can see them in the party. If you come to my birthday party, please make a
  phone call to me, I will be happy that you can come.
  Yours,Mike
  你的好友Sonia过生日,你不能去,请写一封e-mail 说明理由,你有什么事要做(至少3件事),不能参加了,但你准备了一份精美的礼物。请注意电子邮件的格式。
  Dear Sonia,
  Thanks for your invitation. I'm sorry I can't come to your party this week. I am really busy .
  This evening I'm going to my cousin's birthday party. And tomorrow, I have to go to the dentist. On Wednesday, I have tennis training with the school team. And I have to study for my chemistry test on Thursday. On Friday evening, I'm going to the movies with some friends. Can you come to the movies with us on Friday
  Write soon.
  Yours, Hey
  Unit 10 If you go to the party, you'll have a great time.
  请以"If I have a lot of money"为题,写一篇80词左右的短文。
  If I have a lot of money
  If I have a lot of money, I will have the chance to do what I want to do. First I'll travel around the world, because I love traveling, and then I'll give some money to schools and charities. I'll try my best to help the people who are in trouble. Next, I will buy a big house with a garden and a swimming pool for my parents, so they will live a happy life. I'm sure we will enjoy a better life.
夏天的英语作文 篇8
  The summer is coming. I like summer very much. In summer days, I can do a lot of things, such asswimming, eating ice cream, drinking cold water. Besides, the summer holiday ismy favorite time. I don't have to go to school in holidays, so I can play withmy friends. I can travel with my parents, too. I want to go many places, suchas Beijing, Shanghai, Xiamen and so on. This is why I love summer.
  译文
  夏天来了。我非常喜欢夏天。在夏天,我可以做很多事情,比如:游泳,吃冰淇淋,喝下的冰冷的水。此外,暑假是我最喜欢的时间。我不需要去学校假期,所以我可以和朋友们一起玩耍。我可以旅行与我的父母,太。我想去很多地方,如北京,上海,厦门等。这就是为什么我爱夏天。
夏天的英语作文 篇9
  Summer arrived, and the lotus in the pond opened, and the lotus root showed a green face. There are three frogs on the lotus leaf
  In joyous songs. Two turkeys in the sky were attracted by their songs and joined in the chorus. Dragonflies dance to perform and catch mosquitoes.
  What a beautiful summer.
夏天的英语作文 篇10
  Every time when summer comes, I am so looking forward to summer vacation, because I can make many plans in the long vacation. Last summer, I spent a month to stay with my uncle and his family. They live in the north. When I got there, I found the weather there was not that hot and I liked the coolness. In the daytime, my cousin and I played on the beach, because we lived near the beach. I would paint pictures and wait for the water to wash they away. Sometimes my uncle would take his boat with us. We floated on the sea and appreciated the beautiful nature. This is the best summer for me. I wish I could have chances to spend some time with them again. I will never forget those happy days.
  每当夏天来临的时候,我都很期待暑假的到来,因为我可以在漫长的假期里做很多计划。去年夏天,我花了一个月的时间和我的叔叔以及他的家人在一起。他们住在北方,当我到达那里时,我发现那里的天气不热,我喜欢那种凉爽的感觉。白天,我和我表哥在海滩上玩,因为我们住在海滩附近。我会在沙滩上画画,然后等着水冲上来。有时我叔叔会带我们去他的船上,之后我们就可以在海上漂浮,欣赏美丽的大自然。对我来说,这是最好的夏天。我希望我能有机会再花些时间和他们在一起。我永远不会忘记那些快乐的日子。
【夏天的英语作文十篇】相关文章: