我的家乡英语作文(通用17篇)
  我的家乡是一个美丽的地方,这里虽不比江南那样四季如春,也不能与苏杭西湖的美艳相媲美。但我却深深的爱这这片土地,因为这儿是生我养我的地方,是我的家。接下来小编整理了我的家乡英语作文,文章希望大家喜欢!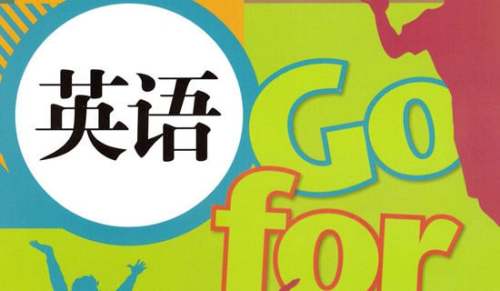 我的家乡英语作文 篇1
  My hometown is located in a very beautiful place. It was once a green city. But now it is becoming dirtier and dirtier. Lots of buses are running on the streets and plenty of factories are built around my hometown so that the heavy smoke is the most usual view there.
  Besides, more and more trees are cut down, as a result, we can not hear the birds singing in the blue sky.But I still love my hometown like before. It is in the place that I was born. So I hope that we can take action to change our hometown into that beautiful place like before.
  我的家乡英语作文 篇2
  Wuhan is my hometown.
  Wuhan, composed of the three towns of Wuchang, Hankou, and Hanyang, is the capital of Hubei Province. The three towns, separated by the Yangtze and Hanshui rivers,a re linked by bridges, and because these municipalities are so closely connected by waterways, Wuhan is also called the "city on rivers."
  Being the largest inland port on the middle reaches of the Yangtze River and a major stop on the Beijing-Guangzhou Railway, Wuhan is one of China's most important hubs of water and rail transportation and communications.
  我的家乡英语作文 篇3
  My hometown is very beautiful, people want to stay here forever.
  Get up every morning, we can see the smoke-filled lake, the sun shines on the top, the sparkling shine.
  In my hometown, the most beautiful autumn.
  Every autumn, the maple leaf has become its mainstream. Fruit trees in front of the dolphin family but also to bear the full fruit.
  I love home.
  我的家乡很美丽,让人想永远呆在这里。
  每天早晨一起床,便可以看到烟雾缭绕的湖面,阳光照在上面,映照的波光粼粼。
  在我的家乡,秋天最美丽。
  每到秋天,枫叶便成了它的主流.家门前的一颗颗果树也结出了满满的果实。
  我爱家乡。
  我的家乡英语作文 篇4
  My homtown is in Lianjiang. It is a city in the state of Guangdong. The people here are mostly fruit farmers.Some of them work in the rice cooker industry. It is also one of the largest and most developed county in GuangDong.
  Lianjiang is a traditional agricultural county. I live in one of the small town here in Lianjiang, the town has only one main road and the shops are located on both sides of the road. The shops are mostly owned by the local Chinese here. LianJiang is famous for its pig-rearing farms. The pigs are either slaughtered and sold at the local market or sold to the other towns.
  Although our house here is not very big, but it is very comfortable to live in and I love my hometown very much.
  我的家乡在廉江。它是广东州的一个城市.这里的人大多是果农,他们中的一些人在电饭煲行业工作.它也是广东最大和最发达的县之一。
  廉江是一个传统的农业县.我住在廉江的一个小镇上,镇上只有一条主路,商店都在马路两边.商店大多是由当地的华人在这里.廉江是著名的养猪场。这些猪要么被屠宰,要么在当地市场出售,要么卖给其他城镇。
  虽然我们这里的房子不大,但住的很舒适,我很爱我的家乡。
  我的家乡英语作文 篇5
  Is a beautiful place. It stands beside a wide river and is rich in fish and rice.
  But in the old days it was a poor and backward little town. Many people had no work. They lived a hard life.
  In 1949 my hometown was liberated. Since then great changes have taken place there. The streets have been widened. Factories, schools,hospitals, cinemas and theatres have sprung up one after another. The life of the people is greatly improved.
  I love my hometown. All the more I love its people. They are working hard so as to make it still richer and more beautiful.
  我的家乡英语作文 篇6
  What do you ask me a paradise on earth? I dont know, only know like stars in the sky, the number is countless. You ask me the most lovely place in where? To tell you, in my heart, it is my hometown - weifang.
  Speaking of which, in my mind gradually emerged hometown change picture, cant help but see elegantly beautiful picture.
  High Bridges, like a rainbow across the across the river, on both sides of the connection with traffic, also add endless to whitewater river scenery. Walk to the bridge, wide the floodplain, is to use road paved with cement. Path ZhaiZhai suppress round, but also smooth smooth, snaked into view from deep in the woods. Low flower, a tree a tree, there seems to be no rules, but also a harmonious layout, no messy feeling, perhaps this is not intentionally, deliberately in random!!!! Flower, herself standing, jiaojiao small let life flow. Ah, I did not come of, if it is four, in May, you can catch a glimpse of their delicate and charming face! After pruning of pine trees also many, short pudgy, fat fat fat, proud to make a green between the flower, like a strong defender. Some tuft, I dont know its name, although naked branches now, but look from its green color, I want to spring flowers, also is a bit bright beautiful scenery.
  我的家乡英语作文 篇7
  My hom town is a bautiful plac. It stands bsid a wid rivr and is rich in fish and ric.
  But in th old days it was a poor and backward littl town. Many popl had no work. Thy livd a hard lif.
  In 1949 my homtown was libratd. Sinc thn grat changs hav takn plac thr. Th strts hav bn widnd. Factoris, schools, hospitals, cinmas and thatrs hav sprung up on aftr anothr. Th lif of th popl is gratly improvd.
  I lov my homtown. All th mor I lov its popl. Thy ar working hard so as to mak it still richr and mor bautiful.
  我的家乡英语作文 篇8
  In the distance, the undulating mountains covered with clouds, is like concealed, very beautiful. Hill, hits the tall trees lined with thick layer upon layer, from a distance, like a sea of green.
  Nearby, a putting green of a beautiful lake at the foot of the mountain. There are often a few ducks or swan lake in the cheerful swim in the water. Behind the lake a few houses, every one in the front will have a small yard. Our yard is the largest, there is kind of tomatoes, capsicum frutescens var and towel gourd... But also many kinds of fruits! In behind my house there is a bamboo forest, spring, where a piece of green, full of vitality. In the summer, they straightened up, like a guard of soldiers here. The autumn, the leaves are slowly falling down, like the beautiful butterflies dance. Winter, white snow on their body, like a beautiful snow and ice girl.
  When I was a child, I often come here to play. By the way, my house there is a bed, there is kind of a variety of flowers, a peony, azaleas, sunflower.
  My hometown is very beautiful! I like my hometown very much, in my eye, where is my beautiful and warm home.
  我的家乡英语作文 篇9
  My hometown in fengxian. Xian is a predominantly agricultural counties. There are large areas of farmland and orchard. Home orchard is our playground. Every fall, we free play in the orchard. Sometimes took up the mesh bag to catch a butterfly, they make the game who catch much more, I also to catch the butterfly specimen collection; Sometimes I hide and seek and partner, really big orchard! Its hard to find a hide of it. The variety of orchard fruit so much. There are red apples, green watermelon, sweet and delicious grapes, and golden oranges.Touch so that can find wild strawberries in the grass!
  If youre hungry, you can dig a sweet potato roast to eat from the fields, delicious sweet potato is delicious! Tired, you can climb up the tree to find a strong limb sleep, autumn wind blowing, that soon fell asleep
  我的.家乡英语作文 篇10
  我是新上海人,我的祖籍是湖南。和上海不同的是,我的家乡有号称八百里的洞庭湖、有连绵起伏的群山、有湘资沅澧等四条奔腾不息的大江;还有神秘传奇的桃花源、风景如画的张家界、闻名中外的岳阳楼。我的家乡物产丰富,湘绣、瓷器、莲藕、茶叶是湖南的特产。
  Im new in Shanghai, my ancestral home is in Hunan. And Shanghai, my hometown is known as the eight hundred Dongting Lake, rolling hills, Xiang Zi Yuan Li four Pentium river; there is a mysterious legend of the the Peach Garden, the picturesque Zhangjiajie, the famous Yueyang Tower. My hometown is rich, embroidery, porcelain, lotus root, tea is a specialty of Hunan.
  湖南的饮食也是非常有特色,几乎每个菜都要放辣椒,湘菜是中国八大菜系之一,它强调以"色"夺人,具有酸、辣、香、麻、焦的特点,让人垂涎欲滴。
  Hunan food is very distinctive, almost every dish to put pepper, Hunan is one of the eight famous Chinese cuisines, it emphasizes the duo to "color", has the characteristics of acid, spicy, sweet, hemp, coke, mouth watering.
  湖南是英雄辈出的地方。爸爸告诉我,毛泽东、刘少奇、彭德怀等老一辈无产阶级革命家都是湖南人,中国第一位伟大诗人屈原的故乡就是在湖南汨罗,清代的湘军首领曾国藩就是湖南湘乡人,还有世界"杂交水稻之父"袁隆平就生活工作在湖南长沙……
  Hunan is the place to give birth to a multitude of heroes. My father told me, Liu Shaoji, Peng Dehuai and other proletarian revolutionaries of the older generation of people in Hunan, Chinese first great poet Qu Yuans hometown is in Hunan Miluo, the Qing Dynasty army leader Zheng Guofan is Hunan Xiangxiang people, as well as the worlds "father of hybrid rice" Yuan Longping is living and working in Hunan changsha.
  湖南是一片富饶的土地,是我美丽的家乡,我爱湖南,我爱祖国!我一定要好好学习,长大后把家乡建设得更美好,把祖国建设得更强大!
  Hunan is a fertile land, is my hometown, I love Hunan, I love the motherland! I must Study hard, grow up to build their homes more beautiful, to make our country more powerful
  我的家乡英语作文 篇11
  San Men Xia is my home town. It is a small city but its beantiful.Like every city, there are many roads, but the widest and busiest one is the road where my school is situated. It is the main road. All kinds of trades are carrying on there. The asphalt pavements are very clean. Cars run to and fro, and hawkers hawk along them all day long.The town has some banks, a post office, a police station and other government buildings. There are also several cinema halls, some amusement parks and a seaside resort.
  People houses are as a rule built of bricks, neat and strong. Most of them are either two-storeyed or three-storeyed buildings. New buildings are under construction. The town is growing steadily.My home town is geting more and more beautiful.I like my home town.In future,We will have more beautiful buildings with the effort of ours.
  我的家乡英语作文 篇12
  My hometown is a small town, where beautiful scenery, the green trees and colorful.
  Spring, the branches out the pale green branches, grass lazily opened his eyes, the flowers are in full bloom, red, blue, yellow, purple, various and colorful. Flowers are an intoxicating fragrance, attracted a large group of butterflies, butterfly dance in the air, the picture is really beautiful!
  Summer arrived, the leaves more green, but also go fishing in the river, that the trees like some of the fighters. Fragrance flowers are also more attractive. Also opened a lotus, lotus leaf is green, is a pale pink lotus, beautiful! Our children like to eat lotus root, lotus pond teeming with fish in the water swimming in droves, were we to catch up, "alive", to see the appearance of begging, it is really poor!
  Autumn, geese fly south, while arranged in chevron, then formed a glyph. Under the blue sky, the sky is a piece of golden scene, the wheat is yellow, the leaves are yellow, pieces of the leaves leave the tree mothers arms, "travel" alone. Farmer uncle in this season of coke, also very busy, because of their hard sweat cultivation of wheat mature, they are all busy wheat harvest!
  Winter arrived, each snowflakes falling from the sky to the ground, the whole world a piece of white, snow is a flower, white, a knead in hand will melt into water droplets.
  My hometown is beautiful, I love my hometown!
  我的家乡是一个小镇,那里风景优美,绿树成阴。
  春天,树枝抽出了嫩绿的枝条,小草懒洋洋地睁开眼,花儿们也纷纷盛开了,红的、蓝的、黄的、紫的,千奇百怪,五光十色。花儿们发出阵阵醉人的芳香,引来一大群蝴蝶,蝴蝶在空中翩翩起舞,那景象可真美!
  夏天到了,树叶更绿了,还去河里摸鱼,那一棵棵树像一些战士一般。花儿们也更加芬芳诱人。荷花也开了,荷叶是绿的,荷花是淡粉红的,真美啊!我们小孩子最喜欢到荷塘采莲藕吃,一条条鱼在水中成群结队地游来游去,一被我们捉上来,就"活蹦乱跳",看它乞求的样子,真可怜!
  秋天,大雁往南飞,一会儿排成人字形,一会儿又排成一字形。天空湛蓝湛蓝的,天空下是一片金黄的景象,麦子是黄的,树叶也是黄的,一片一片的树叶离开大树妈妈的怀抱,独自一人"旅行"。农民伯伯在这个季节可乐了,也很忙,因为他们辛勤的汗水培育的麦子成熟了,他们都忙着割麦子呢!
  冬天来到了,一颗颗雪花从天上飘落到地上,整个世界一片洁白,雪花是花状的,白白的,一捏在手中就融化成晶莹的小水珠了。
  我的家乡真美丽,我爱我的家乡!
  我的家乡英语作文 篇13
  My home town is located in from tribute a devious little village. Before a few years, mom, father and I take a car to e home together visit grandmother, . We sit on the way home, all the way of bumpy, the person trembles get be tired out, we should sit almost 5, the car ability of 6 hours returns the home. When bathing in the evening, burn with firewood, because do not have water heater, sleep in the evening, on the bed frosty also, because do not have electric heat blanket. The first when I live in the home night, have to heavy cold, kill so that I was defeated by the fluid of a week. I pledge, after, also do not return old home again. After a few years, mom and father are forcing I take a car to answer native place to visit grandmother. Of my loathing sit on the way home, I write down this paragraph of road is extremely rough calm so, turned cement into the road now, road both sides. Greenery is shady.
  I want to take the car of a few hours so, be inferior to beautiful now beauty sleep shut-eye. But did not think of, without how long, mom called me to get off, arrived, see watch, still be less than two hours. Really fast! In the evening, when mom calls me to bathe, I am very loath also, but, cannot think of, in me slowly when bathe, I discover grandmother home has water heater. When sleeping in the evening especially, there also is electric heat rug on the bed, worry no longer fall ill caught a cold. Grandmother calls banquet of little one's mother's sister the dress, I think, this can want a little one's mother's sister tired bad, so much dress. Think of in accept, little one's mother's sister loses the dress into washing machine, press finish sth. The change of home town is really big, I also was brought up, I must bee home town more beautiful later!
  我的家乡英语作文 篇14
  My home town is a beautiful place。 It stands beside a wide river and is rich in fish and rice。
  我的家乡是一个美丽的地方。它坐落在一条宽阔的河流旁边,盛产鱼和米饭。
  But in the old days it was a poor and backward little town。 Many people had no work。 They lived a hard life。
  但是以前它是一个贫穷落后的小城镇。很多人都没有工作。他们过得很艰辛。
  In 1949 my hometown was liberated。 Since then great changes have taken place there。 The streets have been widened。 Factories, schools, hospitals, cinemas and theatres have sprung up one after another。 The life of the people is greatly improved。
  1949年我的家乡解放了。自那以后发生了很大的变化。街道已拓宽。工厂,学校,医院,电影院和剧院如雨后春笋般涌现出来。人们的生活大大改善了。
  I love my hometown。 All the more I love its people。 They are working hard so as to make it still richer and more beautiful。
  我爱我的家乡。我更爱那里的人。他们努力工作来让家乡变得更加的富裕和美丽。
  我的家乡英语作文 篇15
  My hometown is beautiful, the hometown of a stream is the most worth up attachment to place.
  In spring, in the thick forest, streams "hua hua" to sing, songs of joy into the distance. Bird "chirp" over the stream, is greeting the stream sister! Look, the spring breeze mother-in-law also came here, is to stream comb my hair! The glimmer of layers of ripples, is the stream sister. Then, we came here. We send the stream sister bundles of beautiful flowers.
  Summer arrived, streams and singing a happy song, to welcome summer sister. The fiery red sun shines on the lush forest, cicadas in the trees cried, as if speaking to stream sister. The stream to the crops, see they are going to die, then, gave a drink of water. Rootstocks spirit up immediately, curved waist, as if he were to stream sister thanks! The stream is pleased to go. Autumn has come, the stream through the crops, and saw the farmer uncle is a bumper harvest this year, flattered, for she helped farmers uncle! Streams in orchard, see we are picking fruit, her naughty to fruit took a bath, fruit happily laughed, look, laugh all red in the face. A stream of happiness.
  In winter, with a thick layer of ice streams, became our "paradise". I and friends in skating together. "Look," snow!" We cried happily in the water. For a while, the snow stopped, we are a big snowman on the stream. Snowman smile more happy, to see it so happy, even we smiled happily.
  Hometown river like a kindly mother, care for us. I love you, hometown of stream!
  我的家乡英语作文 篇16
  I'm very glad to know you will take a vacation in Wenzhou. Welcome to Wenzhou, Wenzhou is a very beautiful city. The weather in Wenzhou is always fun. It's always w sunny, but it's alittle cold now ,so you should pack your warm clothes. The food in Wenzhou is also very delicious, it's not spicy.Wenzhou has many sights, such as Jiangxin Island and Yandang Mountains. It's very famous and wonderful.
  And there are many tourists every year. Traffic in Wenzhou is very busy. If you don't want to spend too much money, you can go somewhere by bus, but it's usually convenient to take the taxi to the places. People in Wenzhou are very friendly.If you have some problems, you can ask them for help. Near the train station, there are many hotels. It's comfortable, though sometimes it's a little expensive. At last, I hope that you have a good tripe in Wenzhou.
  我很高兴知道你要去温州度假。欢迎来到温州,温州是一个非常美丽的城市。温州的天气总是很有趣。它总是W阳光,但它是有点冷了,所以你应该把你的暖和的衣服。温州的食物也很美味,不辣。温州有许多名胜,如江心洲、雁荡山脉。它是非常有名的和精彩。
  每年有许多游客。温州的交通非常繁忙。如果你不想花太多的钱,你可以乘公共汽车去某个地方,但它通常是方便的出租车去的地方。温州人很友好。如果你有一些问题,你可以向他们寻求帮助。火车站附近有很多酒店。这很舒服,但有时也有点贵。最后,我希望你在温州有一个好的牛肚。
  我的家乡英语作文 篇17
  Jiaozuo is my hometown. It's a beautiful place. It's in the north of China. In Jiaozuo there are lots of beautiful places. Yuntai Mountain is very famous. Every year lots of people visit it.
  In Jiaozuo we have got lots of delicious food. People are very friendly. I love my hometown.
  焦作是我的家乡。这是一个美丽的地方。它在中国北部。焦作有很多美丽的地方。云台山很有名。每年都有很多人来参观。
  在焦作,我们有很多美味的食物。人们非常友好。我爱我的家乡。